For more than a decade, UpCity's mission has been—and continues to be—to help businesses find B2B service providers they can trust. The UpCity Recommendability Rating was developed to determine a service provider's credibility and recommendability, giving UpCity the confidence to recommend them to the more than 1.5 million businesses that visit their site.
Each year, UpCity analyzes and scores more than 70,000 service providers based on their UpCity Recommendability Rating and acknowledges the top national and local providers with an UpCity Excellence Award. The results are in, and we won!
We are ecstatic to announce that the NG Production Films team has been recognized as one of the top B2B service providers of 2021 in the Orlando area by UpCity!
With more than 15 years of experience producing high-quality solutions, we go above the needs of all our clients on time and on budget. We are passionate about our customers' brand development and overall growth, and we know that no two businesses' stories are the same. That's why our team creates innovative, customized strategies that help every one of our partners tell theirs in the right way.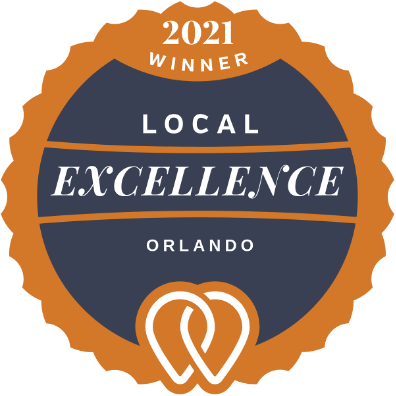 Heidi Sullivan, Senior Vice President of Product & Marketing at UpCity, had this to say about NG Production Films:
"The team at NG Production Films is dedicated to providing the highest quality work at an affordable price. They take the time to understand each clients' needs to not only meet them but go above and beyond. A huge congratulations as this award is well-deserved."
This recognition has been driven in large part by our 5-star review rating on UpCity. Here are a few of our favorite pieces of feedback we've received from our incredible customers:
"The professionalism and creativity of NG productions made producing a video with them a wonderful experience. They always went the extra mile without being asked. I am proud to say that the video they produced was award-winning (a Telly Award). I would be happy to discuss my experience with anyone interested. Gary Onik MD"
"We had to hire a few DP's for commercial production and they stepped up to the plate and provided a couple of their in-house DP's that really wowed our client. If we ever need a crew in Orlando, we will certainly hire these guys."
"The team at NG Production Films is amazing. They have been producing my National TV show for over five years and every time I walk into their studio each week they really know how to keep a smile on me. God Bless them. Highly recommend them, especially in the faith-based world."
Thank you to UpCity for this wonderful honor, and thank you to our customers who inspire us to continue to raise the bar in everything we do. Without you, none of this would be possible.
Our Orlando Video Production Company, NG Production Films, can communicate effectively and efficiently to produce high-quality video production. We have over a decade of experience to produce the next video production project for your organization. Call NG Production Films today for a free, no-obligation consultation at 877-203-2895 or fill out our contact form for a prompt reply.